Eon facilitates Fuel cell supply for Radisson Blu hotel in Frankfurt, Germany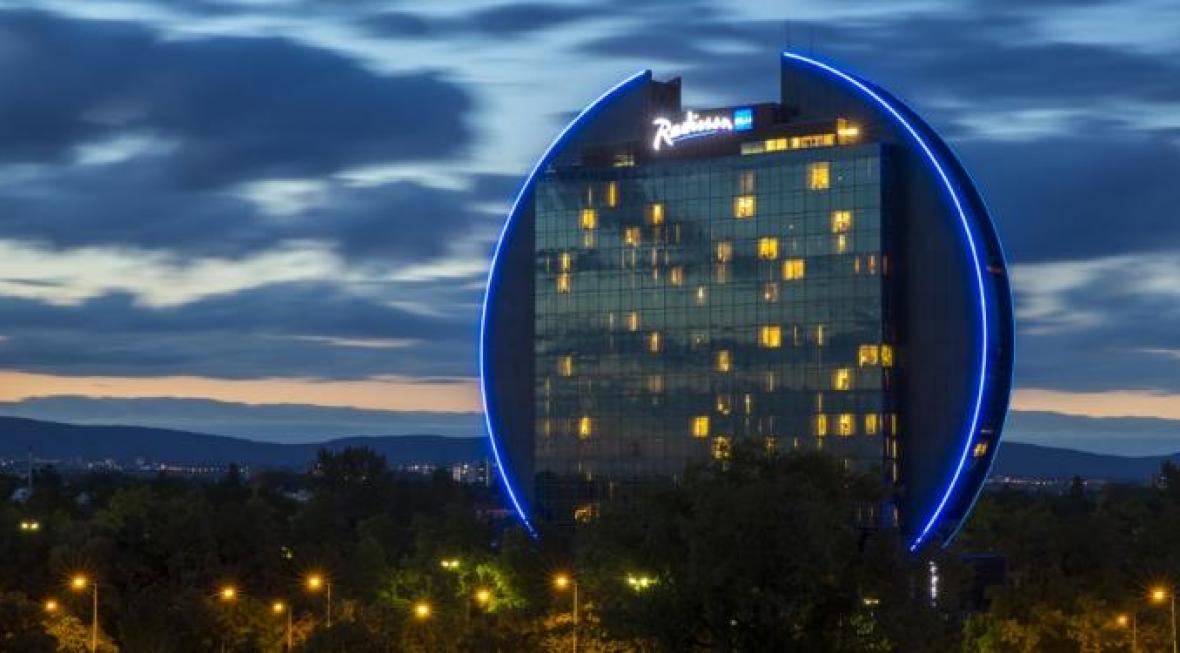 (Source: Sören Thomsen / Carlson Rezidor)
Essen / Frankfurt (energate) - The energy company Eon is building a gas-fueled fuel cell in Frankfurt am Main to supply a hotel. The company announced a corresponding cooperation with the hotel chain Radisson Blu at the trade fair E-world.
Operation starts in August 2017
The fuel cell with an electrical output of 400 kW is scheduled to start operation in August, said Bernd Schumacher, Managing Director of Eon Connecting Energies GmbH, in conversation with energate.
CHP will save 600 tonnes of CO2 in the decade to come
The CHP plant with an efficiency of 88 percent will in the future cover the hotel's energy needs of 50 to 60 percent. Over a period of at least ten years, the fuel cell would supply around three million kWh of electricity and two million kWh of heat, saving some 600 tonnes of CO2.
High potential for the hotel industry, especially in inner-city areas
Schumacher emphasized the high potential of the hotel industry for contracting solutions based on fuel cells. Especially in inner-city areas fuel cells played their advantage against other supply solutions. They almost come through the burn process. No harmful substances.
In addition, hotel companies had a high demand for electricity and heat all year round, which made an independent supply on a cogeneration basis economically attractive. On average, energy costs for hotels were between five and ten percent of the operating costs.
Ten percent CO2 reduction by 2020
So far, the hotel has covered its heat demand from the district heating network of Mainova AG. The offer, however, no longer corresponds to the sustainability criteria of the hotel chain, explained a spokesman of the Radisson Blu hotel group. This has committed itself to reduce the CO2 consumption of the almost 300 hotels by 2020 by ten percent.
The partners did not provide any information on the costs, but stressed that the new fuel cell solution is attractive on the cost side as well. Similar projects at other hotel locations are not yet planned according to the partners.
Funding
The Federal Ministry of Transport and Technology is funding the project through the innovative program NOW with an amount of around 800,000 euros. The fuel cell is supplied by the manufacturer Fuelcell Energy Solutions, which already supplied the fuel cell power plant, which Eon commissioned in September for the material producer Friatec (energate reported). / Rb
Source: energate messenger